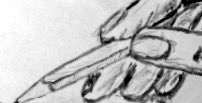 Disney's stock seems to be out of favour for many investors because the company's growth rate is expected to slow down due to some problems in its Media Network segment. Why is this such a big deal causing people to avoid the stock?
We all know Disney characters such as Mickey Mouse, Donald Duck, Arielle or Marvel-Heroes such as Spiderman. But if you take a look at the financial reports you can immediately see, where the company earns really big money. Disney operates in four segments, the contribution to the operating income of the company is as follows (as of second quarter 2016):
Media Networks, accounting for around 53 %: this is – by far – the largest segment including television stations and ESPN, the Entertainment and Sports Programming Network. ESPN broadcasts sport content (football, baseball, soccer etc.) around the clock. The contrubution of ESPN to Disney's income is substantial and it has been losing subscribers in the last quarters. So it is very obvious, that problem is a reason for concern.
Parks and Resorts, accounting for around 22 %: this second largest segment includes ten theme parks around the world such as Disney Park Paris.
Studio Entertainment, accounting for around 17 %: this third largest segment distributes films under Walt Disney, Pixar, Marvel, Touchstone and Lucas Film.
Consumer Products & Interactive Media, accounting for around 7 %: this fourth largest segment licenses well known Disney brands (such as Mickey Mouse, Donald Duck, Marvel, Star Wars etc.) and creates and licenses games (for consoles, mobile devices etc.)
In my view, Disney is one of the top 50 assets in the world being extremely good at creating wealth with an astonishing earning growth during the last decades. Disney has a strong and durable brand based competitive advantage. Could you name many companies having such well known brands? There are very few I am able to list (e.g. LVMH, Nestle, Coca Cola, P&G, Unilever, J&J and Pepsi).
There is some cyclicity, especially in the segment-results of Disney (e.g. recessions immediately drive down theme park attendance). The business model of Disney is also very capital intense (e.g. comparing to Coca Cola).
The company documents show that the high earning growth is also partly due to large stock buying programs leading to a decreasing stock count which results in higher earnings per share (EPS). Disney has always been a bit "stingy" regarding dividend payments. Or let's put it the other way around: Disney spends four times more money to buy back its own stocks than for dividend payments which clearly shows the company's focus in rewarding its shareholders. If I bought stocks now, my yield at cost would by around 1.7 %. Not high. But the dividend increases in the last decades paid of handsomely for patient investors.
The Disney empire is huge and very diversified, there are certainly many catalysts for future growth. But in my view it is – to some extent – understandable investors being concerned regarding the growth prospects. The segment Media Networks is so important for Disney and there are challenges. Video content distribution is changing. In the past, Disney very skillfully managed to monetise its contents through lucrative cable deals. But the cable industry is transforming. Streamlining companies such as Netflix and Amazon pose challenges. These developments are not negative per se but there are some uncertainties regarding the profitability.
Disney will continue to grow, the company is so vast, it has a strong balance sheet and deep expertise in efficiently investing money in business oportunities. Disney has a tradition in making lucrative acquisitions (e.g. Pixar in 2006, Marvel and its comic book superheroes in 2009, Lucas Film in 2012).
I see companies like Disney as compounding cash machines having thousands and thousands of sources of income streams being reinvested and diversified in new business areas.
In the last days, I read some news that Disney might being interested in acquiring Twitter. My thoughts on that? Well, according to my knowledge this would be its largest acquisition. The market value of Twitter is well above Bn 16 USD. Such a large acquisition would change the risk profile of Disney. We have to bear in mind that Twitter, too, has its problems. In my view Twitter has not been successful in monetising its contents or taking profits of its millions and millions of users.
Disney's current problems with ESPN and its interst in Twitter make the stock unfashionable. And here is where I get interested. When slower growth of a company also pressures down the price earnings ratio of the stock, a lower purchase price and lower price levels for dividend reinvestments are a real blessing for a long term investor. And while growth slows, dividends will keep rising. But as it is always, when it comes to investing: an engagement is only rewarding unless the investor overpays.
Disclaimer
You are responsible for your own investment and financial decisions. This article is not, and should not be regarded as investment advice or as a recommendation regarding any particular security or course of action.