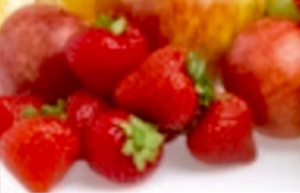 Hi there. Thanks for stopping by.
Interesting and turbulent week, wasn't it?
In terms of the financial markets, some massive sector movements following the US presidential election caught my attention: consumer staples stocks such as Nestlé, Diageo, Henkel (brands: Persil, Perwoll, Syoss, Schwarzkopf etc.), Beiersdorf (brands: Nivea, Eucerin, Labello etc.) and Coca Cola declined in a range of 5 to 10 % in just a few days. Money flew into cyclical stocks, into banks and healthcare companies and I wouldn't be too surprised if these sector rotations continued so, at least in the near term.
Fair enough. My portfolio is quite diversified so I think it will be fine either way. I took advantage of raw material declines in the last two years and already took some exposure in cyclical sectors before. I also increased my bank holdings when I felt that these stocks were on sale.
But I consider consumer staples and healthcare stocks as the backbone of my portfolio, providing it with growing dividend income and stability. These companies have proven to be highly resilient and are real cash machines.
One consumer staples company being particularily interesting in my view is the J. M. Smucker Company, a U.S. food business producing peanut butter, ice cream toppits, fruit syrups and more, including low sugar and sugar free varieties (just have a look at the company's website: www.smuckers.com).
It's a business with a long history, being able to  grow over the last 100 years at a compelling rate. As the company reports show, J. M. Smucker consistently increased earnings and dividends annually by 10 % year after year.
In Europe, J. M. Smucker is not such a household name. It's also a relatively small business compared to other food companies such as General Mills, Nestlé, Unilever or Kellog.
"Small is beautiful" I would say. With J. M. Smucker I find compelling growth with high quality products and attractive fundamentals. The stock price is far from being cheap. I have to say, that I can't remember of having seen it truly "on sale". Intelligent investors know the quality of such a holding.
The payout ratio has always been reasonable and stable and there is certainly room for further dividend growth alongside with the development of the company. I would prefer though a lower debt level. The credit profile is not very strong e.g. compared to Nestlé's. In my view the development of the balance sheet of the last years shows some reliance of the company on debt to grow its business.
Do I see a margin of safety at the current stock price? No, not yet.
But I will definitively keep an eye on that company. And who knows, one day at a price being 10 to 15 % lower (of course always on the condition that growth prospects and fundamentals remain so strong) I would be highly interested in acquiring a piece of that wonderful business.
Do you have an eye on a particular company or sector following the big movements in the financial markets after the US presidential election?
Disclaimer
You are responsible for your own investment and financial decisions. This article is not, and should not be regarded as investment advice or as a recommendation regarding any particular security or course of action.