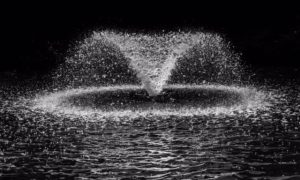 I just love to participate in companies that have strong brands, great long-term growth prospects and a broad economic moat. Take the Dutch-British consumer goods company Unilever for instance. Did you know that 2.5 billion people use resp. consume its products each day? Unilever owns 400 brands, it's a massive business operating in following four segments resp. divisions:
Foods (Knorr, Rama, Lätta, Maizena etc.)
Refreshments (Lipton Ice Tea, Magnum, Ben & Jerry's etc.)
Personal Care (Dove, Axe, Rexona, Dusch Das, Signal etc.)
Home Care (Omo, Persil, Coral, Cif, Skip etc.)
I see plenty of catalysts for growth and  a well diversified, extremely stable business model.
In the last three years, I took some exposure in cyclical sectors and commodities (Rio Tinto, BHP Billiton) as well as in banks, but I consider defensive stocks such as consumer staples (Coca Cola, Nestlé, Diageo, Unilever) and pharma companies (Bayer, GlaxoSmithKline, Roche, Novartis) as the backbone of my investment portfolio. And I want to give it an even more defensive shape. What I like is stability and healthy growth of my passive income (see dividend increases regarding my stock portfolio).
Heineken N.V., my first purchase in 2017
You will certainly guess my choice when I want to drink a beer on a hot summer day.
But in additional to its flagship brand, the world second largest beer producer Heineken offers 250 regional and international brands such as Amstel, Tiger, Desperados etc..
The valuation of the stock was slightly below 20x earnings when I made my investment. Certainly not cheap, but in my view a fair price, given the company's growth prospects, solid fundamentals and strong brands. For 2016, Heineken reported organic revenue growth of 4.8 %, net profit was 8.5 % up organically. Heineken has a broad economic moat, a strong and stable free cash flow and a healthy dividend payout ratio of around 30 %.
Some brief considerations on alcohol investments
People have been drinking beer, wine and spirits for centuries. The alcohol industry has performed excellently during the last 100 years due to the high level of underlying profitability and stability. Companies such as Brown-Forman, Diageo, Anheuser-Busch InBev, Heineken and Carlsberg operate in durable and growing markets. Brand loyalty is extremely strong.
So, are shares of these wonderful businesses in such an attractive industry the perfect long-term investment? Well, it depends on the price you pay.
Take for example Anheuser-Busch InBev. (Budweiser, Corona, Stella Artois, Beck's, Löwenbräu etc.) which is by far the world largest brewing company. In October 2016, it purchased SABMiller and concluded a merger of the two entities. Before that transaction in 2016, shares of Anheuser-Busch Inbev. hit EUR 120 per share which corresponds to a valuation of well above 25x earnings. Early in 2017 the stock price came down to around EUR 100. Given its stagnating core brands and the massive debt level, the current prices seem more reasonable and attractive to me. After the completion of the merger, Anheuser-Busch InBev. has the potential to unfold its staggering earning power, deleverage and grow dividends in the medium and long term.
When some temporary factors pressure down the price earnings ratio of a consumer staples company with such a compelling brand portfolio, such a broad economic moat and bright long term growth prospects, that's where I get interested.
As it is always when it comes to an investment: it is only rewarding unless you overpay.
What do you think of my investment in Heineken? Which branches and industries do you consider as the backbone of your portfolio?
Disclaimer
You are responsible for your own investment and financial decisions. This article is not, and should not be regarded as investment advice or as a recommendation regarding any particular security or course of action.