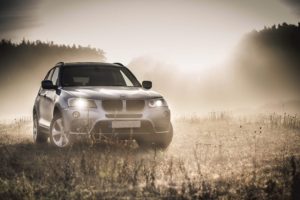 What comes to your mind when you think of the word CAR?
I guess each of us has his or her own associations with automobiles such as
transportation,
mobility,
freedom,
speed,
status symbol,
environmental issues
costs
investment opportunities
and so on.
Cars play a tremendously important role in our society and are essential for our economy. 
The automobile sector matters a lot, each of us knows that. The well-being of that industry not only has a direct implication for millions and millions of employees of car producers such as General Motors, Ford, Volkswagen etc. but it also has a great influence on multiple industries. For instance on oil producers like Royal Dutch Shell, Chevron, ExxonMobil or mining businesses such as BHP Billiton or Rio Tinto. Or just think of car insurances provided by Zurich Insurance or AVIVA.
The car sector is a tremendously interesting one, offering some nice opportunities for investors. It is key, however to know the specific aspects of that industry and to be fully aware of the flip-side.
Characteristics of the automobile industry you should know as an investor
In my last blogpost, I wrote about the reasons, why a conservative dividend growth investor should put defensive companies such as consumer staples like Nestlé, Coca Cola, PepsiCo at the core of the investment portfolio in order to build an ever growing passive income machine.
But of course, cyclical companies also have their place in a diversified dividend income portfolio and taking some exposure  to the car industry can make sense to "spice things a bit up".
I have startet my journey as a dividend growth investor in 2009 and been shying away from buying stocks of automobile producers for several years due to its high capital intensity and very cyclical character.
With exception of Tesla, stocks in the car sector trade at single digit P/E-ratios (just look at General Motors, Ford, Daimler, BMW etc.). But considering the "threat" and huge costs of industry disruptions (autonomous driving, electric vehicles etc.), you should not see these shares as "cheap".
And besides the huge investments required in the next years, there are some specific factors to consider before investing in car producers.
While the industrial activities of all major car companies are self funding, these businesses have constant financing needs with regard to the funding of their customers.
Why is that? Well, because a large portion of automobile buyers lease their cars which means sales resp. revenues of the producer are largely financed through their "own banks" which constantly need access to the credit markets.
This is one of the inherent risk factor of the car industry and its business model: These companies have to take on debts in order to finance their clients so that they can buy cars. Growth is fueled by debts.
These companies need to constantly grow their revenues. Falling – or even stagnant – sales can mean the knock-out. Just look at General Motors having gone bankrupt fast just because their units sold were falling. And now make the comparision with the tobacco industry having been facing dropping sales for decades and still prospering. The business model of companies such as Philipp Morris, Altria, British American Tobacco or even Imperial Brands is much more resilient and more lucrative than the car producing sector.
So, the automobile industry is
highly dependent on leverage,
extremely cyclical and
capital intense.
On the other hand however there are some strong players with an economic moat and from time to time their stocks become highly attractive. In fact, share can even get "dirt cheap.".
Why I took some exposure to the car sector
An investments in the auto industry can be rewarding but it requires the widest possible margin of safety.
The price you pay of course is always paramount when investing, but even more when you are buying shares of businesses that are very cyclical and inherently vulnerable with regard to "shocks" and changes in the industry.
On the other side I have to say, that I am always fascinated by the strong brand loyalty people have with regard to cars. Just looking at China for instance, where people are keen on German luxury cars such as BMW, Porsche, Audi and Mercedes Benz. Such brand loyalty is the basis of their economic moat.
That's one reason why I decided to buy shares of Porsche Holding S.E. in 2005 and of Bayerische Motorwerke (BMW) in 2017.
Porsche Automobil Holding S.E. – being the major shareholder of Volkswagen AG – offers investors a stake in multiple car companies
The Porsche Automobil Holding is the owner of 31.5% of the bearer shares and of the majority of the voting rights (50.7%) of the Volkswagen AG. Besides of that stake, Porsche Automobil Holding S.E. has around Bn. 1.5 USD in cash at hand, there are practically no debts and litterally no overheads.
In essence, Porsche Automobil Holding just owns Volkswagen stocks and sits on a cash pile. The company's income derives from dividends it receives from the Volkswagen AG and of which a portion is returned to shareholders.
The Volkswagen Group is huge, besides the core brand Volkswagen it includes:
Porsche
Audi
Lamborghini
Bugatti
Bentley
SEAT
Daccia
Ducatti
MAN
Scania
In 2015, when I bought stocks of Porsche Automobil S.E. in the midst of the "Volkswagen Diesel Scandal", automobile stocks have been put under tremendous pressure.
I've had an eye on Porsche Automobil Holding S.E. some time before when the stock price (for preferred shares) was around EUR 70 and amid the "Diesel Scandal" I saw my acquisition target getting slashed. I finally bought stocks for a very attractive price of EUR 35 representing a huge discount towards book value.
Today, the share price stands at around EUR 76 as markets realized, that there was to some extent an overreaction , the business implication due to the "Diesel Scandal" are huge but not life-threatening. And certainly not for a Holding company like the Porsche Automobil Holding S.E. having no debt, merely no overheads, sitting on a mountain of cash.
But again, to be very clear: I was only prepared to take that exposure, because I saw a sufficient margin of safety due to an extremely compressed stock price. 
Premium car producer BMW is one of my favorite cyclical stock holdings
In June 2017, I bought 50 stocks of BMW providing me with a projected YoC of well above 4 %.
BMW has caught my eye for some months before. What I particularily like is the clear focus of the company on the premium segment and its conservative financials. They invest heavily into new models and new technologies and still show sound financials.
What I want is profitability, stability and a durable economic moat. And when it comes to brand loyalty and financial strength, I see very few car makers playing in the same league.
What I find particularily interesting are the two classes of BMW stocks: ordinary shares and preferred shares. The preferred shares trade at a "discount" compared to the ordinary shares and offer a slightly higher dividend, on the other hand, they don't hold any voting rights. So, they offer kind of choice in this respect.
In 2017, BMW sold over 2.5 Million vehicles, Free Cash Flow of the core business comfortably covers the dividends despite a significant ramp-up in investments (amongst others for new electric models etc.).
So, there is a lot to like about such car companies. But as said, as an investor, you have to know the flip-side.
What about you, fellow Reader, do you have made some investments in the car industry? Or considering to buy some stocks in that sector? 
Thanks for reading and sharing your thoughts. 
Disclaimer
You are responsible for your own investment and financial decisions. This article is not, and should not be regarded as investment advice or as a recommendation regarding any particular security or course of action.