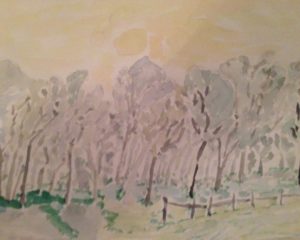 Autumn dawns (painting by the author)
Here we go, it's October. Time for the Financial Shaper fall recipe. When cooking, we have a simple mantra: delicious meals, easy and fast to prepare, having fun while slashing spendings.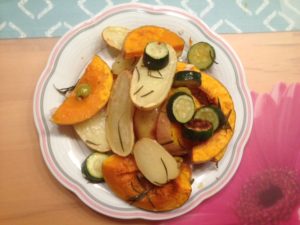 Baked pangasius filet with vegetables 
Preparation time: 5 minutes.
Take two pangasius filets and marinate them with lemon juice and salt.
As garnish take one butternut squash, some sweet potatoes and zucchinis. You don't need to peel them (you can do that afterwards while eating). Just slice the vegetables and put olive oil on it, some salt and rosemary.
Put the pangasius and the vegetables on the same plate in the oven. Bake it for 15 minutes.
Enjoy